Technological Advancement
SHS Technology wasn't always what it is today.
It took three decades of constant research and innovation to become a strong foundation for Einstein Brain.
The early EMF protection devices weighed over 200 kilograms. They were mostly huge chunks of metals and tubes which looked a lot like interesting pianos. They were just the beginning. As the science, the measuring equipment and the electronics around us improved, they had a chance to improve too. It took dedication, great investments, and the skill of asking better questions to find the right answers. Consulting with other like-minded scientists allowed them to connect the missing dots in the field.
After further developing their technology they got a great opportunity to work on a property project. They measured and equipped over 50 flats with their Home Protection system. These new funds allowed them to upgrade their measuring tools from the limits of 2.4GHZ all the way up to 6GHZ.
In the early 2010's mobile and wireless started to spread even faster. More research and development had to be done. Demand appeared for smaller and more effective solutions. People looked for devices which took up little place and were more affordable. By this time, Home Protection became so advanced that the main components shrank from the original size of a piano to that of a small radiator. A big part is contributed to their precise measuring methods.
The full-scale solution is ready now!!!...
There are 6 type of radiation that could effect your health. Nowadays, only 10 out of 1000 homes are healthy.
Very important! Even though EMF and geopathic radiations are invisible, it is easy to find out how heavily they affect your living or working space. Our measurement protocol tested on thousands of homes/offices, made by calibrated meters. 
Get clarity on a topic that most people aren't even aware of. We offer a certificate with your home or office measurement so you will know exactly what level of radiation you are exposed to in your house.
The most vulnerable time for the body when you sleep. Important processes happen at night. One of them is that your body produce melatonin hormone. It is inevitable for having a strong immune system. So, instead of being recharged, your body is under consistent effect of pulsed radiation . It is like somebody would wake you up in every 5 minutes. Therefore, you cannot sleep deep enough that necessary for the brain activity at night. In short term, it links to low energy level during the day. In long term, it may turn into insomnia.
That is why ignorance is the worst strategy.  If you have yearly health check, why you do not check your house health level? At least, once in a lifetime!
You don't have to believe in it, measure it with us!
Whether it is Einstein's brain card or building protection, our patented SHS-technology is the guarantee behind it. We do measure all our products and we are proud to show you all of our proof! 
Measurement is always the first step to know how healthy is a building. Like your body. All medical treatment starts with it and based on the result, the treatment offered accordingly.
Here are a few results of our Belgian pilot projects, before and after the  Home and Office Complex-System installation:
Kitchen area with induction cooking hobs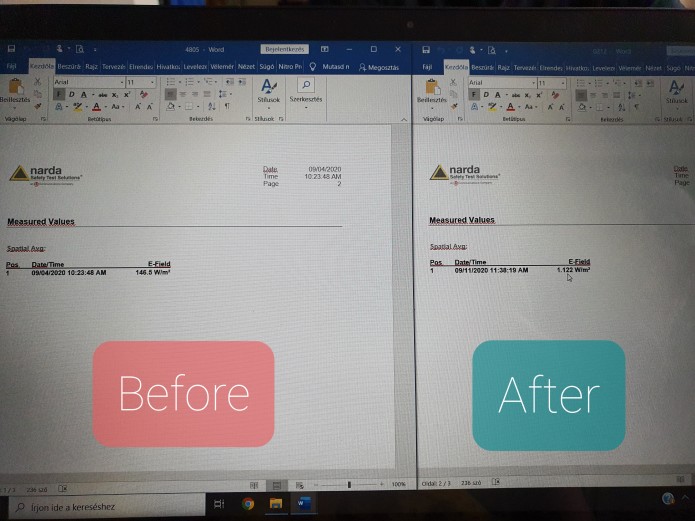 IT office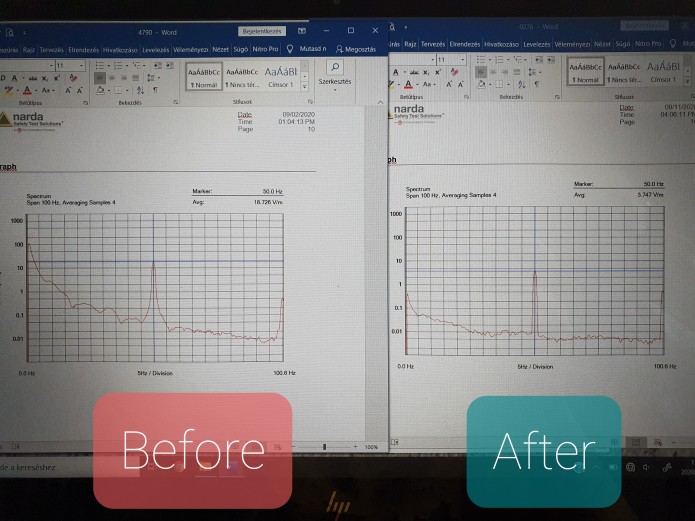 Fill out the form below if you're interested in a home measurement, without any obligation.
Although we would understand that you would wish to cover bigger spaces like your Home or Office.
Therefore, we're already planning to grow but we need to know in which direction we should go.